To Whom It May Concern:
We brought a group of about forty teens and adults to the Horseback Haven of Hope. I would highly recommend this organization to be supported. Haven of Hope provided a great blend of physical, recreational and spiritual activity with the horses. The staff and workers were polite, helpful and very knowledgeable.
Sincerely,
Bill Blakely, Pastor of Berean Baptist Church of Greenwood, Indiana

To Whom It May Concern:
We have had the privilege of utilizing the horses and knowledge of Rev. Randy Glenn and the Haven of Hope Ministry at a retreat we held this past Fall. The group of teenagers thoroughly enjoyed the experience and we plan on having the Haven of Hope back again in the future.
I appreciated the way Haven of Hope professionally handled every aspect of our riding experience. It was safe, well explained, and had the proper equipment to keep our riders protected from seen and unforeseen circumstances.
I would highly recommend their expertise to anyone desiring to be acquainted with horses on a beginner or advance level. They are truly dedicated individuals who manifest a zeal for serving people by introducing them to this fulfilling art of horseback riding.
Rory Bond, Youth Pastor of Grace Baptist Church in Muncie, Indiana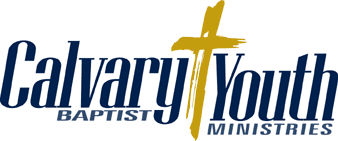 To Whom It May Concern:
I am writing to recommend to you Randy Glenn and Haven of Hope Ministries.
I have observed this ministry at work and am pleased to report that they are professional and reputable. They young people from our church were fascinated with the horses and enjoyed the opportunity to learn about them from knowledgeable instructors. While the young people enjoyed their up close and persona experience, parents were comforted with the safety precautions in place.
For many young people this was their first opportunity to come in contact with horses. You could see their eyes light up with their turn came to mount. They worked hard to do it just as they were taught. The personal instruction and encouragement from the staff gave these young people a sense of accomplishment that lasted long after camp. I'm certain that a life long love of horses was born in many young people during the course of the week.
I have asked Randy Glenn and Haven of Hope to bring their ministry to our Youth Retreat in the spring because I believe that it is a quality program that has great potential to capture the hearts of young people and help us to point them in a positive direction. I recommend them to you without any hesitation or reservation.
Sincerely,
Pastor Gary Click Calvary Baptist Church In Clinton, Indiana